Say NO to Debt Row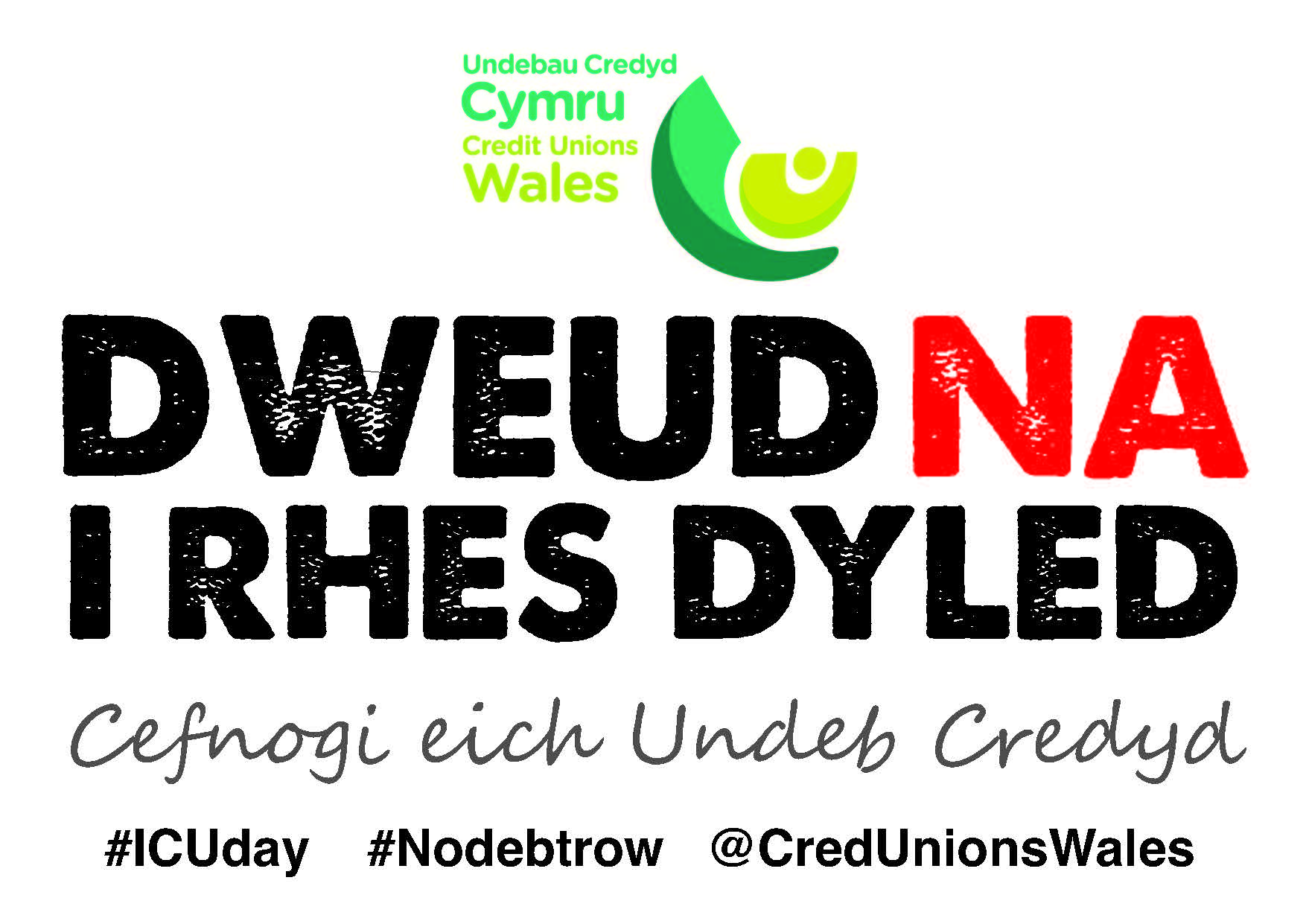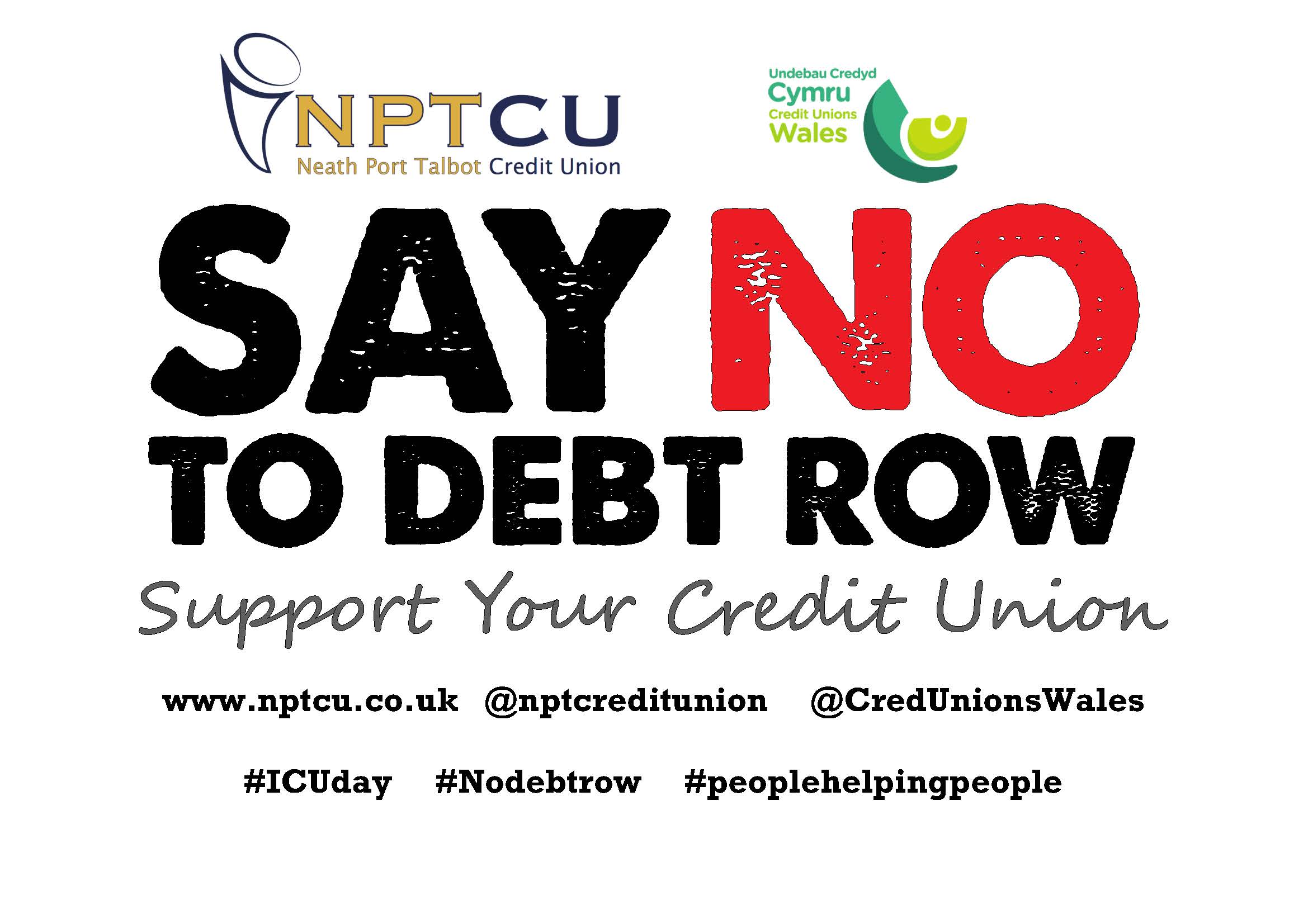 Click here for more information on the Credit Union in Wales!
As you may know, we are creating an online campaign to coincide with International Credit Union Day (ICU Day), which this year will be on Thursday 20th October 2016, to raise awareness of Credit Unions and the human cost of high interest borrowing in Wales and I wanted to invite you to add your Facebook and Twitter support.
It's estimated that 1.6m UK households are living in extreme debt, paying out 40% or more of household income to creditors. Every penny paid, in unnecessarily high interest charges, is money leaving our local communities.
The most recent Bank of England statistics, released in 2015, showed that just 2.4% of the Welsh population are members of a credit union.
Credit Unions help keep money in our communities and invest in better local support and products to help us all in managing our personal finances.  We don't have the finances to support advertising campaigns to rival payday lenders and credit card companies, but we do have goodwill.
It couldn't be easier to help us get the word out. We are using a platform called Thunderclap to flood Twitter and Facebook with this important message.
If you haven't heard of Thunderclap, it's a new platform that allows people to pledge a Tweet or Facebook post; the posts are then unleashed all at the same time to amplify the impact of the message. It's like a flash mob on social media. It's completely safe and will automatically post exactly one message on your behalf. It only happens once and will not spam your friends.
It takes five seconds to join, here's how:
Visit http://thndr.me/mr9veh

Click on the red button 'Support with Twitter', 'Support with Facebook' or 'Support with Tumblr' (you can click more than one!)
Thunderclap will the schedule the following post to go out at midday on International Credit Union Day, October 20: Support Credit Unions of Wales #ICUDay campaign to help people in Wales say #NoDebtRow. Join your Credit Union www.creditunionsofwales.co.uk
That's it!
The more people who join the Thunderclap, the more we can get the message out on the day to help raise awareness of Credit Unions in Wales and hopefully help people avoid debt row in the run up to the UK's biggest shopping season.
In the run up to the day we are also asking people to take selfies with the "Say No To Debt Row" poster and post them onto social media to build momentum. I've attached the posters in Welsh and English if you would like to take part it would be very appreciated!  If you can also send a copy of your selfie to me at julie.mallinson@nptcu.co.uk we will create a gallery on our website!
Last modified: Wednesday, 19 October 2016, 9:21 AM